Technion Systems Analysis and Design using SysML & SoaML INFO
On May 10th 2010 I will start lecturing the "Systems Analysis and Design Using SysML & SoaML" short course. The course will take place in the Technion. This course is part of a '.NET Software Development' long term training. The course includes four meetings and aside of going through SysML and SoaML it includes practical labs through which the participants will gain practical experience in analysis & design using these modeling languages.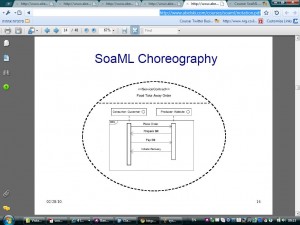 You can find the detailed plan at http://docs.google.com/View?id=dcncp28t_140cfwtvxdw.